Buying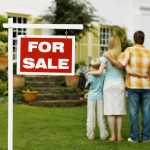 Buying a home can be a daunting and complex process because you are faced with a multitude of decisions! With a Realtor at your side, it will make the process of buying a home much easier and enjoyable. Often, I can help you spend less time and money by allowing me to assist you.
I always like to start by meeting potential buyers and getting to know them and understand what it is they are looking for in a home. By learning about your specifications, it allows me to find homes that better suit what you are looking for and in the end you'll have spent your time more efficiently and viewed homes that actually interest you and are within your price range.
I can introduce you to a number of friendly Mortgage Brokers, Home Inspectors and other professionals that can also help you through this process.
I am always familiar with the current homes on the market, and I know neighborhood values well, so I can help you determine which properties are fairly-priced and in good condition before you start your search.
When beginning your search consider what city/neighbourhood you'd like to live in. Be realistic with your expectations of a home in terms of the price range you can afford. It's a good idea to meet with your bank and get pre-qualified. Think about home styles and how many bedrooms/bathrooms, entertainment space you may need. Do you want a newer home, or maybe an older one to fix up?
I have many resources available to assist you in finding the right home. I will help you every step of the way, from searching for your home, to writing the offer and negotiating, to financing & inspections and finally closing the deal with the lawyers. My goal is to make it a less stressful experience for you.