Vancouver ranks 1st and Abbotsford ranks 4th among cities where home buyers shell out the most in home-purchase tax (land transfer tax on a home purchase – known in B.C. as property transfer tax – in a new ranking by real estate website Zoocasa.)
The website ranked all the major Canadian cities in terms of how much tax both a first-time buyer and a repeat buyer would pay on the average-priced home for that city. During the month of May in Abbotsford, the tax on an averaged priced home costing $538,999 was $8,780, placing it fourth on the list for both the first-time and repeat buyer rankings.
Vancouver was by far the highest on the first-time buyer list, with both first-time and repeat buyers paying $20,076 in tax on the purchase of an average-priced home costing $1,103,803.
The cost of LTT on top of purchasing a home can be onerous, especially for first-time buyers and especially in high-priced markets, as Zoocasa's managing editor Penelope Graham wrote in the report. "Land transfer tax is a cost that must be paid in cash upon closing and it cannot be mortgaged. This results in requiring buyers in the most expensive and heavily taxed housing markets to save for years longer to have that cash in hand, compared to more affordable markets with a moderate fee structure."
*Article sourced from: Glacier Media Real Estate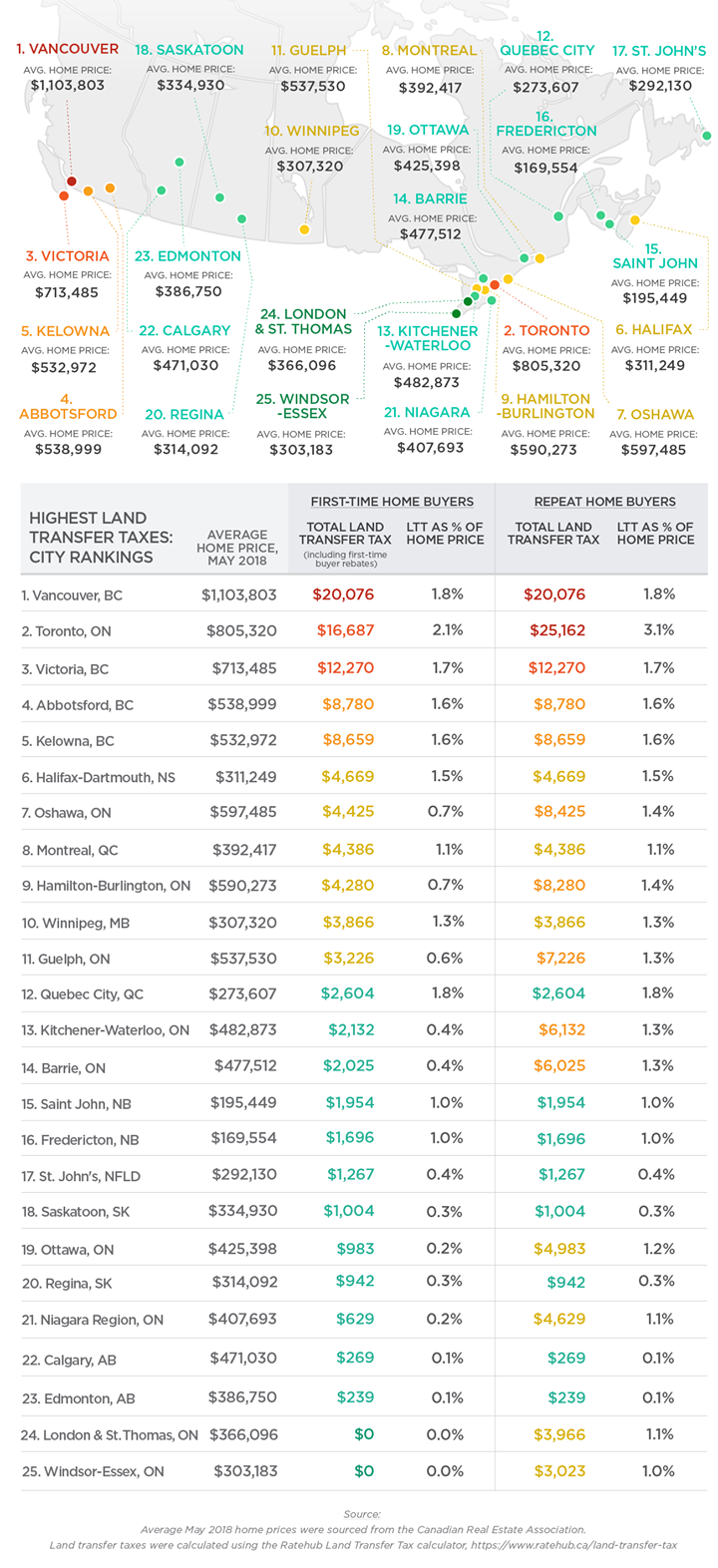 Tibor Bogdan & Associates
*Personal Real Estate Corporation
Sutton Showplace Realty
cell: 604-855-2521
TF: 1-877-858-2408